PLASTIC CRIMP SERUM BOTTLES
HDPE plastic serum bottles and plastic serum vials - USA manufactured

ORDER plastic serum bottle vials online and save CLICK HERE


ORDER OPAQUE HDPE PLASTIC AND AMBER HDPE PLASTIC SERUM BOTTLE AND PLASTIC SERUM VIALS - ORDER HERE

30ml plastic serum bottles

60ml plastic serum bottles

120ml plastic serum bottles

250ml plastic serum bottles

500ml plastic serum bottles

STERILE PLASTIC SERUM BOTTLES - SMALL AND LARGE SIZES UP TO 1,000mL - ORDER HERE
-=-
Plastic Serum Bottle Vials - Crimp Neck Finish

USA manufactured with close tolerances in construction.
Available from 30mL to 1,000ml in size
Opaque and amber plastic serum bottles.
Convenient small shelf packs and full case quantities are available
Sold online through our reseller: CLICK HERE
UNSEALED / UNSTOPPERED - seals and stoppers are sold separately

Sterile Plastic Serum Bottle Vials - Crimp Neck Finish

30ml, 500ml and 1,000ml sterile plastic serum bottles - sterilized by gamma radiation
Opaque and amber sterile plastic serum bottles.
USA manufactured and sterilized - highest quality on the market.
Sold online through our reseller: CLICK HERE
UNSEALED / UNSTOPPERED - seals and stoppers are sold separately
-=-
Shrink wrapped sterile plastic serum vials. 3ml 5ml 10ml and 20ml. Unsealed and unstoppered

Sterile PETG Plastic Serum Vials - Crimp Neck Finish - NALGENE

3ml, 5ml, 10ml and 20ml plastic "tubing shaped" serum vials - sterilized by gamma radiation
PETG is a "clear as glass" alternative to regular borosilicate glass vials
USA manufactured and sterilized - highest quality on the market.
Sold online through our reseller: CLICK HERE
UNSEALED / UNSTOPPERED - seals and stoppers are sold separately - must be opened in the cleanroom
Buy plastic serum bottles and plastic serum vials from USA manufacturers. Opaque and amber plastic serum bottle vials from 30ml to 1,000mL - sterile plastic serum bottle vials are also available. Small and large sale units and worldwide shipping is available.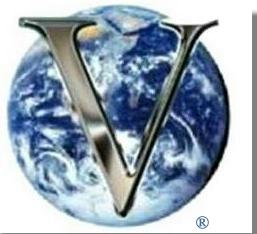 plastic serum bottles shipped worldwide by
Voigt Global Distribution Inc
PO Box 1130
Lawrence, Kansas 66044 USA
ORDER PAGE-SHOPPING CART
-
Orders must be processed online through our reseller website shopping cart above.