30mL SERUM BOTTLE VIALS
30ml serum bottles - 30ml vials shipped worldwide
Specializing in sales to compounding pharmacies and biologicals manufacturers
30mL Serum Vials 30mL Clear Tubing Serum Vials and 30mL Amber Serum Vials
PLEASE ORDER 30mL VIALS ONLINE: CLICK HERE
30mL SERUM VIALS - CLEAR GLASS 30mL Vials - Molded
30mL Serum Vial
Clear 30mL Vial
Item No.
30mL Serum Vial
O.D. x Height
( mm )
30mL Vial
Crimp Finish
30mL Serum Vial Pieces
& Price USD
30mL Serum Vial
61000G-30
36 x 63
20
1 ream of 92 pieces: $120.00
30mL Serum Vial
61000G-30
36 x 63
20
2 reams of 92 pieces: $216.00
30mL Serum Vial
61000G-30
36 x 63
20
1 Case of 276 pieces: $250.00
30mL Serum Vial
61000G-30
36 x 63
20
2 Case of 276 pieces: $450.00
30mL Serum Vial
61000G-30
36 x 63
20
3 Case of 276 pieces: $637.50
30mL Serum vial
61000G-30
36 x 63
20
6 Case of 276 pieces: $1,008.00
30mL Vials - 30mL Vial Seals - 30mL Vial Stoppers - all sold separately: CLICK HERE
Amber 30mL Vials - 30mL Tubing and Molded Serum Vials
Amber 30mL Serum
Vial Capacity (mL)
Amber 30mL Serum Vial Item No.
Amber 30mL Serum Vial
Dimensions (mm)
Amber 30mL Serum Vial Crimp Finish
Amber 30mL Serum Vial
Pieces & Price USD
amber 30mL serum tubing vial
62421D-30
30 x 86
20
1 ream of 144 pieces: $200.00
amber 30mL serum tubing vial
62421D-30
30 x 86
20
3 reams of 144: $510.00
amber 30mL serum tubing vial
62421D-30
30 x 86
20
4 reams of 144 (576pc): $580.00
amber 30mL serum vial
61020G-30
36 x 63
20
1 ream of 92 pieces: $125.00
amber 30mL serum vial
61020G-30
36 x 63
20
2 reams of 92 pieces: $225.00
amber 30mL serum vial
61020G-30
36 x 63
20
1 Case of 276 peices: $275.00
amber 30mL serum vial
61020G-30
36 x 63
20
2 Case of 276 pieces: $495.00
amber 30mL serum vial
61020G-30
36 x 63
20
3 Case of 276 pieces: $701.25
amber 30mL serum vial
61020G-30
36 x 63
20
6 Case of 276 pieces: $1,320.00
30mL Vials - 30mL Vial Seals - 30mL Vial Stoppers - all sold separately: CLICK HERE
Clear 30 mL Serum Vials and Amber 30 mL Serum Vials. Kimble 30mL Serum Vials . Canada customers of 30mL vials with prepaid GST/PST brokerage customs clearance. 30mL vials 30 mL vials UK Europe Canada Australia. Wheaton 30 mL Serum Vials 30ml vials, 30ml serum vials, 30ml amber vials, 30ml kimble vials, 30ml wheaton vials 30 mL vial to export 30 mL vials for resale and 30mL vials wholesale.
Compounding 30mL serum bottles and 30ml vials - pharmacy 30ml amber vials and 30ml clear vials type 1 serum bottle vials. injection 30mL serum vials with pharmacy discounts wholesale export resale Canada Vials UK 30mL Vials Europe Vials UK 30mL Vials Australia Vials. Canada 30mL serum vial orders can be prepaid for all import taxes duties and brokerage fees in advance by Voigt Global Distribution Inc. 30mL Serum Vials for compounding pharmacy, 30mL lyophilization vials, perfume vials, aromatherapy vials shipped worldwide.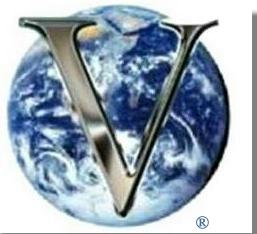 serum vials shipped worldwide by
Voigt Global Distribution Inc
PO Box 1130, Lawrence, Kansas 66044 USA
PLEASE ORDER ONLINE - WE DO NOT PROCESS TELEPHONE ORDERS.