Difco Mycobacterium Tuberculosis H37Ra
Order Difco Mycobacterium Tuberculosis H37RA 231141 through
Voigt Global Distribution Inc



BD Difco Mycobacterium Tuberculosis H37Ra shipped worldwide by
VOIGT GLOBAL DISTRIBUTION INC
PO Box 1130, Lawrence, Kansas 66044 USA
Toll Free in the USA: 877-484-3552 or 1.785.393.8509


International Fax: 1.913.273.0458

- include your e-mail for a reply. Credit card orders require online ordering - click here
Order Difco Mycobacterium Tuberculosis H37RA online using our new shopping cart - CLICK HERE
| | | | | |
| --- | --- | --- | --- | --- |
| New No. | Old No. | Description | Sale Unit | 2016-2017 Price USD |
| 231131 | 3113-60 | Mycobacterium Tuberculosis H37 Ra, Complete Adjuvant in Oil, 10mL | Pack of 6 | $131.34 |
| 231141 | 3114-33 | Mycobacterium Tuberculosis H37 Ra, Desiccated, 100mg | Pack of 6 | $330.67 |
Difco Freund's Complete Adjuvant H37Ra (231131): a suspension of Mycobacterium tuberculosis H37Ra (an avirulent strain) in a mixture of paraffin oil and mannide monooleate. It is used in tne preparation cf antigen-adjuvant emulsions used in immunolcgical studies with laboratory animals. Formulation per 10mL ampule: Mannide Monooleate (1.5mL), Paraffin oil (8.5mL) and Mycobacterium tuberculosis H37Ra (10mg).
Difco Mycobacterium Tuberculosis H37 Ra (231141): desiccated (killed and dried) Mycobacterium tuberculosis H37 Ra. This avirulent strain is intended for use with Freund's Incomplete Adjuvant to give the complete adjuvant.
ADDITIONAL DIFCO LINKS

---
---
Productos de la microbiología de la orden DIFCO. Agar, caldo, antisuero, antígenos y susceptibilidad antibiótica.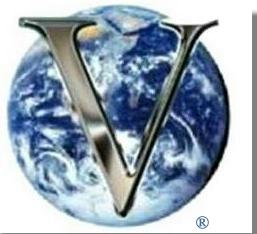 BD BBL DIFCO MICROBIOLOGY - DEALER DISTRIBUTOR
Difco BBL Microbiology products shipped worldwide by
Voigt Global Distribution Inc
PO Box 1130
Lawrence, Kansas 66044 USA
USA TOLL FREE: 1.877.484.3552 or 1.785.393.8509
Fax: 1.913.273.0458
Please use e-mail: sales@vgdusa.com

CREDIT CARD ORDER? CLICK HERE
International Fax: 1.913.273.0458
COMPLETE BD DIFCO CATALOG PAGE
-
SALES@VGDUSA.COM