GLASS SERUM VIALS
Glass Serum Vials, Washed Glass Serum Vials, Ready to Sterilize Glass Vials, Sterile Pyrogen Free Glass Serum Vials. Compounding pharmacy supplies.
NOTICE: ALL SERUM VIALS, VIAL SEALS AND VIAL STOPPERS REQUIRE APPROPRIATE RINSING AND STERILIZATION BY THE CUSTOMER UNLESS OTHERWISE EXPLICITLY STATED

SERUM VIALS

SERUM VIALS, VIAL SEALS, & VIAL STOPPERS WHOLESALE DISCOUNTS AVAILABLE

Serum Vials - these serum vials are manufactured from borosilicate glass or flint glass with a crimp-top finish. Autoclavable. Serum Vials are available in either clear or amber. Seals and septums for these serum vials are sold separately.The glass used in these clear serum vials meets or exceeds U.S.P. specifications.
NOTICE: ALL SERUM VIALS, VIAL SEALS AND VIAL STOPPERS REQUIRE APPROPRIATE RINSING AND STERILIZATION BY THE CUSTOMER

LEFT: 62121A-5 (5mL) with 5mL liquid - "shorty"
CENTER: 62121D-5 (5ml) with 10mL liquid
RIGHT: 62121U-10 (10mL) with 10mL liquid
Click here for specs: 62121U-10
Capacity
( mL )
Item No.
O.D. x Height
( mm )
Crimp Finish
Price per Case USD
Clear Borosilicate Glass Serum Vials

COMBINE SERUM VIAL ORDERS WITH VIAL SEALS AND VIAL STOPPERS FOR COMPOUNDING DISCOUNTS

2mL STERILE serum vials

(this vial only)

62113S-2 (S = STERILE)
15 x 32mm. This STERILE vial is packed in plastic trays with double bagging. NON-stoppered and NON-sealed.

standard 13mm crimp finish

OPEN - unstoppered and unsealed. Cleanroom use only

480 / $260.00

Order through our reseller IVPACKS

2mL serum vials
62113U-2
15 x 32
13
580 / $153.00

2mL serum vials

62113P-2
16 x 35
13
247 / $60.00
2mL Serum Vials are on sale: CLICK HERE

3mL serum vials

62113U-3
17 x 37
13
455 / $120.00

5 mL SERUM VIALS DISCOUNT: CLICK HERE


62121iv-10
Insulin Vial
Click for Drawing


62121A-10
10mL "Accurate Fill"
showing 10mL fill line
10mL Serum Vial
Specifications
5mL shorty vials
62121A-5
22 x 40
20
260 / $95.00
5mL tall vials
62121D-5
23 x 47
20
864 / $320.00
5mL tall vials
62121D-5
23 x 47
20
288 / $130.00

5mL serum vials

62113U-5
21 x 38
13
294 / $110.00

10 mL SERUM VIALS DISCOUNT: CLICK HERE

10mL serum vials

62121U-10
24 x 50
20
1050 / $400.00

10mL serum vials

62121U-10
24 x 50
20
217 / $90.00
10mL serum vials
62121A-10

24 x 47

20
215 / $80.00
10mL serum vials
62121A-10
24 x 47
20
1,075 / $400.00
62121A-10 10mL clear serum vial is on sale: CLICK HERE

10mL STERILE serum vials

(this vial only)

62121S-10 (S = STERILE)
24 x 50mm. This STERILE vial is packed in plastic trays with double bagging. NON-stoppered and NON-sealed.

standard 20mm crimp finish

OPEN - unstoppered and unsealed. Cleanroom use only

716 / $375.00

Order through our reseller IVPACKS

10mL serum vials

62121iv-10
24 x 52
13
273 / $90.00

61000G-2013
Molded 20mL Serum Vial with 13mm crimp


NEW
62121H-10
10mL Headspace Vial
showing 10mL fill line
Additional Information

10mL serum vials

62113U-10
24 x 50
13
217 / $90.00
10mL serum vials
62121T-10
24 x 52
20
231 / $80.00
10mL serum vials "H"
62121

H

-10
23 x 46
20
100 / $35.00

10mL WASHED Vials -Click here for more information

62121W-10
24 x 50
20
756 / $250.00
20 mL serum vialS discount: Click Here

20mL serum vials

62121D-20
30 x 57 Tubing
20
720 / $420.00

20mL serum vials

62121D-20

30 x 57 Tubing

20
120 / $93.00
20mL serum vials
62121P-20

28 x 58 Tubing

20
720 / $400.00
20mL serum vials
62121P-20

28 x 58 Tubing

20
180 / $90.00
20mL serum vials - NEW
61000G-2013
32 x 57 Molded
13
95 / $75.00
30 ml serum vialS discount: Click here

30mL serum vials

61000G-30
36 x 63
20
276 / $250.00

30mL serum vials

61000G-30
36 x 63
20
184 / $216.00

30mL serum vials

61000G-30
36 x 63
20
92 / $120.00
50 ml serum vialS discount: Click here

50mL serum vials

61000G-50
43 x 73
20
243 / $290.00

50mL serum vials

61000G-50
43 x 73
20
162 / $199.50

50mL serum vials

61000G-50
43 x 73
20
81 / $105.00
60 ml serum vialS - NEW

60mL serum vials

61000G-60
40 x 90
20
144 / $175.00

60mL serum vials

61000G-60
40 x 90
20
72 / $95.00
100 ml serum vials discount: click here

100mL serum vials

61000G-100
52 x 95
20
147 / $210.00

100mL serum vials

61000G-100
52 x 95
20
98 / $142.50

100mL serum vials

61000G-100
52 x 95
20
49 / $ 75.00
200 ml serum vials

200mL serum vials

61000G-200
65 x 114
20
24 / $88.00

200mL serum vials

61000G-200
65 x 114
20
Each: $5.00
250 ml serum vials
250mL serum vials
61000G-250
60 x 145
30mm
36 / $180.00
250mL INFUSION Serum Vials
61000Gi-250
66 x 136
32mm (require special 32mm infusion stoppers below)
35 / $110.00
500 ml serum vials
500mL serum vials
61000G-500
75 x 190
30
18 / $130.00

NOTICE: ALL SERUM VIALS, VIAL SEALS AND VIAL STOPPERS REQUIRE APPROPRIATE RINSING AND STERILIZATION BY THE CUSTOMER
x
AMBER SERUM VIALS
Volume
Item No.
Dimension
Crimp
Qty & Price


10mL Amber 62421U-10
same basic shape for all vials with catalog number beginning with '624". These are tubing serum vials


10mL Amber
61020G-10
same basic shape for 61020G-5, 61020PG-5
These are molded serum vials.


62421S-10: 10mL Amber Sterile Open Serum Vial (above)

2mL amber serum vials

62413U-2
15 x 32
13
580 / $157.00
2mL amber serum vials
62413PV-2
15 x 32
13
495 / $120.00

2mL amber serum vials

62413P-2
16 x 35
13
264 / $70.00

2mL amber STERILE OPEN vials

(this vial only)

62413S-2 (S=Sterile)

15x32mm OD x H. Standard 13mm crimp. NON-stoppered and NON-sealed. In plastic trays with double bagging. Open only in the sterile cleanroom environment. Standard 13mm crimp.

480 / $290.00 order from our reseller IVPACKS LLC

3mL amber serum vials

62413U-3
17 x 37
13
455 / $180.00

5mL amber serum vials

62421D-5
23 x 47
20
864 / $394.10

5mL amber serum vials

62421D-5
23 x 47
20
288 / $170.00
5mL "shorty tubing" serum vials
62421A-5
22 x 40
20
266 / $105.00
5mL "shorty molded" serum vials
61020PG-5
25 x 39
20
255 / $100.00
5mL amber serum vial
62413U-5
21 x 38
13
273 / $165.00

5mL amber serum vials - molded

61020G-5
23 x 47
20
225 / $105.00
10mL amber "shorty" serum vial
62421A-10
24 x 47
20
238 / $108.00

10mL amber STERILE OPEN vials

(this vial only)

62421S-10 (S=Sterile)

24x50mm OD x H. Standard 20mm crimp. NON-stoppered and NON-sealed. In plastic trays with double bagging. Open only in the sterile cleanroom environment. Standard 20mm crimp. PYROGEN FREE

716 / $475.00 order from our reseller IVPACKS LLC

10mL amber serum vials - hold 13mL

62421D-10
25 x 54
20
864/ $525.00

10mL amber serum vials - hold 13mL

62421D-10
25 x 54
20
288 / $235.00

10mL amber serum vials - molded

61020G-10
25 x 54
20
190 / $105.00

10mL amber serum vials

62421U-10
24 x 50
20
217 / $140.00

10mL amber serum vials

62421U-10
24 x 50
20
1085 / $520.00
10mL Amber Vials - 13mm crimp
62421iv-10
21.5 x 52
13
273 / $160.00

20mL amber serum vials

62421U-20
29 x 62
20
600 / $480.00

20mL Amber 61020G-20
same basic shape for
61020G-30, -50 and -100. These are amber molded serum bottle vials

-=NEW=-
62421iv-10
Amber 10mL
"Insulin Vial"
with 13mm crimp neck

62413U-5
5mL amber vial with a 13mm crimp finish.

20mL amber serum vials

62421U-20
29 x 62
20
150 / $160.00

20mL amber serum vials

61020G-20
32 x 58
20
240 / $150.00

20mL amber serum vials

61020G-20
32 x 58
20
120 / $80.00

30mL amber serum vials

61020G-30
36 x 63
20
276 / $275.00

30 mL amber serum vials

61020G-30
36 x 63
20
184 / $225.00

30mL amber serum vials

61020G-30
36 x 63
20
92 / $125.00

30mL amber serum vials

62421D-30
30 x 86
20
576 / $500.00

30mL amber serum vials

62421D-30
30 x 86
20
96 / $115.00

50mL amber serum vials

61020G-50
43 x 73
20
243 / $300.00

50mL amber serum vials

61020G-50
43 x 73
20
162 / $209.00

50mL amber serum vials

61020G-50
43 x 73
20
81 / $110.00

100mL amber serum vials

61020G-100
52 x 95
20
147 / $300.00

100mL amber serum vials

61020G-100
52 x 95
20
49 / $110.00
250mL amber serum bottles (infusion)
61020G-250
66 x 136
32mm infusion vial stoppers are required
36 / $110.00
500nL amber serum bottles (infusion)
61020G-500
78 x 177
32mm infusion vial stoppers are required
25 / $110.00

NOTICE: ALL SERUM VIALS, VIAL SEALS AND VIAL STOPPERS REQUIRE APPROPRIATE RINSING AND STERILIZATION BY THE CUSTOMER - UNLESS EXPLICITLY STATED OTHERWISE
Buy glass serum vials, kimble serum vials, wholesale glass serum vials, Wheaton glass serum vials, amber serum vials, and a variety of primary serum vial packaging components. Ideal for compounding pharmacy and biologicals packaging. Worldwide wholesale delivery, distributor reseller discounts, Canada customs clearance, and international drop-shipping services available. Canada glass serum vials, UK glass serum vials, Australia glass serum vials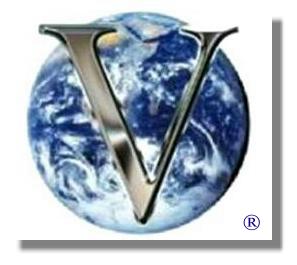 VOIGT GLOBAL DISTRIBUTION INC
PO Box 1130, Lawrence, Kansas 66044 USA
sales@VGDUSA.com | sales@VGDINC.com
RETAIL CUSTOMERS SHOULD ORDER THROUGH OUR RESELLER IVPACKS LLC: CLICK HERE
International e-Fax (include your e-mail for a reply - we dont reply by phone): 1.913.273.0458
NOTICE: ALL SERUM VIALS, VIAL SEALS AND VIAL STOPPERS REQUIRE APPROPRIATE RINSING AND STERILIZATION BY THE CUSTOMER UNLESS EXPLICITLY STATED OTHERWISE