DIFCO MANUAL
Difco manual available with credit card ordering. Difco BBL Manual shipped worldwide. DIFCO and BBL are registered trademarks owned by Becton Dickinson.
ORDER DIFCO MEDIA ONLINE: CLICK HERE
1). PRODUCT DESCRIPTIONS:
Medium formulation
Recommended quality control organisms and expected results
Relevant information concerning the history, ingredients and usage of each medium
BD catalog numbers for all packaging configurations
2). FLOW CHARTS:
Outlines the recommended media and reagents for identification
3). APPLICATION TABLES:
For both the clinical and industrial applications user
4). CD-ROM INSERT:
A CD version of the combined BBL DIFCO Manual is included with the hardback version. The CD includes over 400 color photographs (including 50 new photographs) that clearly depict colonial morphology and other pertinent characteristics such as hemolysis and color reactions.
***Notice: Prices and ordering contact details for BBL & DIFCO microbiology products are available as an Adobe file for download: CLICK HERE
BBL DIFCO MANUAL
Item No. 220225
Price Each: $112.00 USD
To order by credit card: CLICK HERE
Order by calling: Voigt Global Distribution Inc
Toll Free in the USA: 877-484-3552 or 1.785.393.8509 sales@VGDUSA.com

BONUS OFFER: Order the new Difco BBL Manual and get an immediate 15% discount on any order of Difco or BBL Microbiology media valued at $250.00 or more! Media orders must be placed within 1 calendar week of the Difco Manual purchase in order to qualify. Discount cannot be applied to the price of the Difco Manual.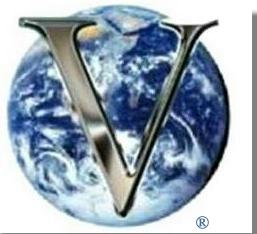 Difco Manual Difco Microbiology Media
available through
Voigt Global Distribution Inc
PO Box 1130 Lawrence, Kansas 66044 USA
USA: 1.877.484.3552 Outside the USA: 1.785.393.8509
USA Fax: 877-484-3554 International Fax: 1.913.273.0458
ORDER ONLINE
-
SALES@VGDINC.COM | SALES@VGDUSA.COM